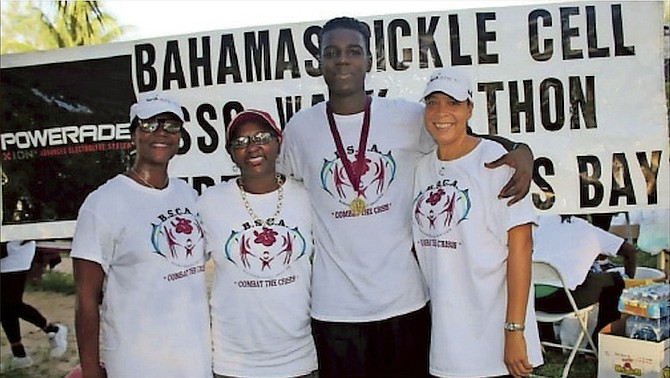 The Bahamas Sickle Cell Association will take a more in-depth look at a group of genetically passed down blood disorders during a special forum tomorrow.
"A Deeper Look Into Sickle Cell Disease: Exploring the Different Forms of Sickle Cell Disease" is the name of the forum to be held at J Whitney Pinder Building on First Terrace and Collins Avenue,
The Board of Directors of the Bahamas Sickle Cell Association paid a courtesy call on Governor General Her Excellency Dame Marguerite Pindling at Government House, Monday, June 20, 2016.  Pictured from left: Jayme Gomez;
Diagnosed with sickle cell disease, Shaniya came to St. Jude Children's Research Hospital when she was 5 years old. Now 16, she strives to be a normal teenager, one not defined by her disease. Teens with this family of blood disorders,
SCD in the Bahamas
Currently, there are no formal statistics on sickle cell disease in the Bahamas. However, several clinics in the Bahamas treat children and adults that have SCD and sickle cell trait and maintain files on the number of individuals they treat.